Another quote from Bobby Jones – the pre-eminent golfer of his generation and grand slam winner in 1930.
"In golf, the customs and etiquette and decorum
are as important as the rules of play"

"The rewards of golf, and of life too I expect, are worth very little if you don't play the game by the etiquette as as by the rules"
While some may think these sentiments are outdated it has been refreshing to see two great examples of gracious and selfless behaviour in the face of rules issues in the last couple of weeks.
Oliva was All Square and in a greenside bunker on the last hole of his Round-of-16 match in the US Amateur Championship when his caddy (a randomly assigned local caddy) went into the bunker and touched the sand with his hand. Have a look at the video.
What's the problem? You "must not deliberately touch the sand in the bunker with a hand, club, rake or other object to test the condition of the sand to learn information for the next stroke" (Rule 12.1a). The player's caddie must also abide by the Rules and the player is deemed responsible for their caddie's actions. General Penalty which is loss of hole in matchplay and so Oliva lost the match at that point.
So how did Oliva react? Anger, infuriation, exasperation, belligerence, confrontation? Would he ever speak to the caddy again? Well, forgiveness and empathy were at the top of his list – below is his tweet after the event.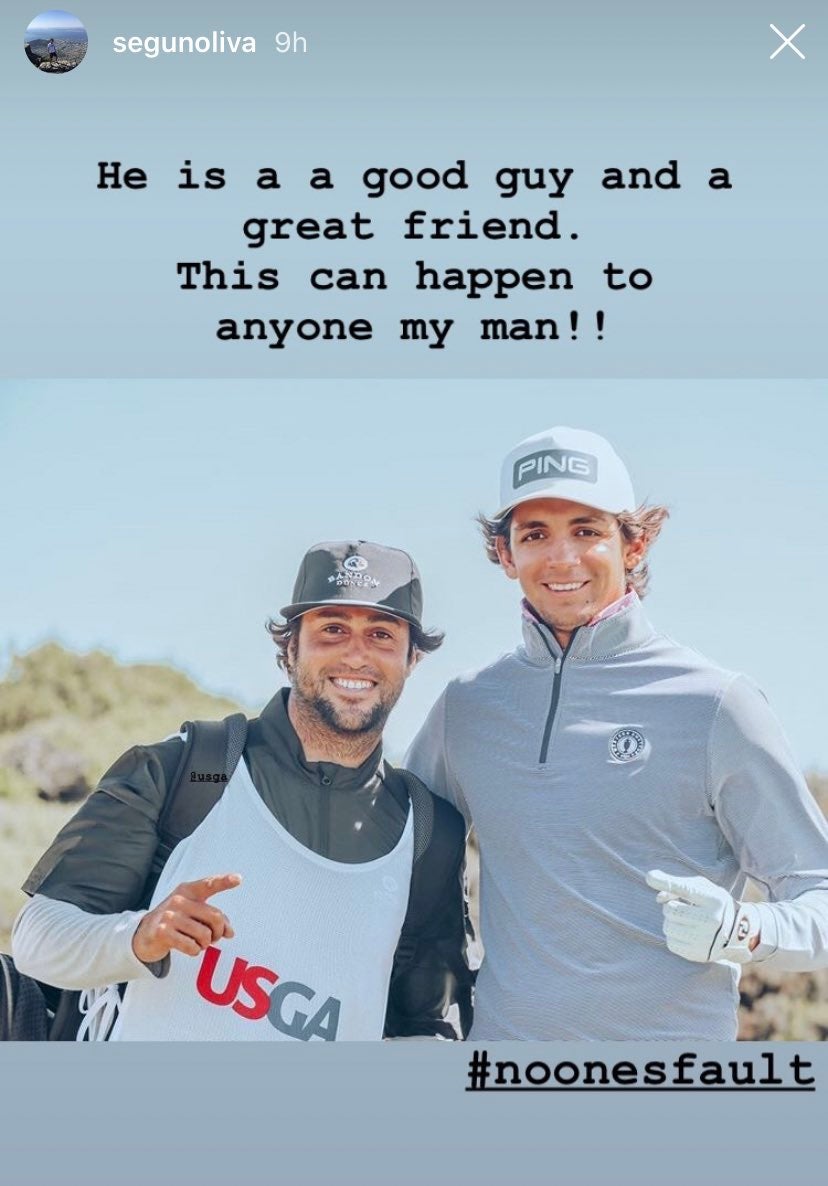 PS Oliva's opponent in this match, Tyler Strafaci, went on to win the competition, birdieing the 36th hole to win the final 1 up.